Frozen Cupcakes
These cupcakes were so much fun to make! The best part? Super easy!
Not too long ago my kids and I had a frozen themed day. Just because. Frankly, it had been raining a lot and I needed a way to keep my sanity so I got all susie homemaker and decided that we would do arts and crafts and such. Not the typical me. Normally my days are filled with work and so it was fun and refreshing to spend a whole day just spoiling the kids.
I know, enough about us. You want to know how to make these cupcakes.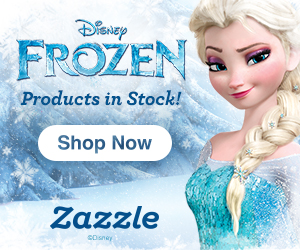 How To Make Frozen Themed Cupcakes With Snowflakes
So onto simplicity. First you start with a box of your favorite cake mix, because really, it's so easy! We went with Choc-o-late! (you have to say that just like Ana and Elsa! It's the rule, no exchanges no returns). Then once the cake mix cools down top it with some of your favorite buttercream frosting. Really anything works so long as it is light colored. Don't worry about pretty frosting designs either.
Okay, now on to the snow. Did you notice that? It's coconut. Pour sweetened coconut flakes into a bowl, then taking your frosted cupcakes, turn them upside down and dip them into the coconut. It should stick pretty easily. Now you have snow covered cupcakes. But, let's be real. The look is not complete without a giant chocolate snow flake on top. Mmmmm…..Choc-o-late!
I hope you have a piping bag. This is the only "fancy" part of these cupcakes. Never used a frosting a bag before? Don't freak out on me yet! It's so easy, to make sure it stays easy for you I've even included a free printable. You'll need a thin tip in order to pipe the chocolate along the snowflakes. These are the tips I use.
Stick this printable underneath or inside of a large gallon sized ziplock bag. Experienced users can always use parchment paper. This is so that you can see the design as you are tracing it with the chocolate.
Melt some chocolate in the microwave. Be sure to only heat it up in small increments of time, like 30 seconds on low and then take the chocolate out and give it a few stirs. Chocolate can burn very easily. I used white melting chocolate and once it melted added a few drops of blue food coloring.
When you are satisfied with your melted chocolate take it over to where your printable is and get to piping. You will have to work someone quickly, keeping pressure on the bag. Otherwise, the chocolate will harden before you are finished. The beauty of this though is that it will only take a few minutes for your snow flakes to harden and then when they do, you will be granted the title of Official Cupcake Master of Arendelle. Not a real thing? Sure it is!
Ingredients
Instructions
Bake cupcakes according to box directions.
Top with frosting.
Top with coconut flakes.
Melt chocolate.
(Add food coloring if desired)
Trace melted chocolate onto parchment paper using piping bag and snowflake printable. Allow chocolate to harden
Top cupcakes with snowflakes.
Enjoy!
http://theplaceforbusymoms.com/diy/frozen-cupcakes/
---
About bPatty
bPatty is ThePlaceForBusyMoms to find encouragement. It's a place to know that you are loved, a place where you can stop by for a visit and relax. You don't have to feel less than perfect, you don't have to worry about judgement. You just have to know that you are loved. Find out more about bPatty and get a weekly menu planner!